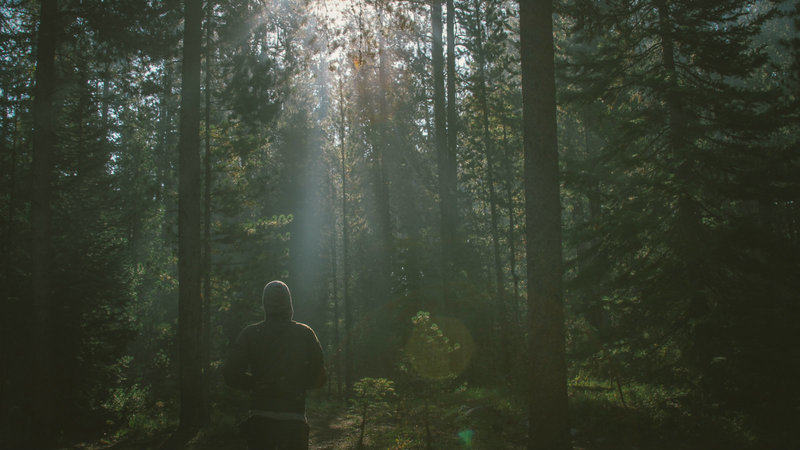 He forfeited his life for gathering a few sticks.
It's a stumbling block buried in the book of Numbers. God has saved his people from slavery, and walked them into the wilderness for what will prove to be a forty-year journey to their promised land. And "while the people of Israel were in the wilderness, they found a man gathering sticks on the Sabbath day" (Numbers 15:32). Doesn't sound like a big deal, right? Enough of us have picked up sticks after a big storm, probably during the weekend (maybe even on a Sunday). So what happens next?
And those who found him gathering sticks brought him to Moses and Aaron and to all the congregation. They put him in custody, because it had not been made clear what should be done to him. And the LORD said to Moses, "The man shall be put to death; all the congregation shall stone him with stones outside the camp." And all the congregation brought him outside the camp and stoned him to death with stones, as the LORD commanded Moses. (Numbers 15:33–36)
They put him to death over some yardwork?
Why? Because Moses said, "These are the things that the LORD has commanded you to do. Six days work shall be done, but on the seventh day you shall have a Sabbath of solemn rest, holy to the LORD. Whoever does any work on it shall be put to death. You shall kindle no fire in all your dwelling places on the Sabbath day." (Exodus 35:1–3, see also Exodus 20:8–9)
If Moses ended at verse two, it might have been unclear whether picking up sticks fell under "work," but Moses didn't stop there. It's almost as if God had this nameless man in mind when he told them about the Sabbath. Yes, that means even gathering some wood to make a fire. And he was also crystal clear about the appropriate punishment: death.
Sticks and Stones
Someone might say this particular man wasn't listening well or just didn't understand exactly what Moses meant by "work." It seems like a tragedy that he had to die over building a fire. But the previous ten verses bring this fatal incident into high definition for us.
Moses writes,
"But if you sin unintentionally, and do not observe all these commandments that the LORD has spoken to Moses, . . . all the congregation shall offer one bull from the herd for a burnt offering, a pleasing aroma to the LORD. . . . And the priest shall make atonement for all the congregation of the people of Israel, and they shall be forgiven, because it was a mistake." (Numbers 15:22, 24–25)
Nobody was meant to die over honest mistakes. But people would be executed over deliberate crimes against God. The men and women who were executed had heard from God, understood what he said, and decided they knew better. When that man grabbed his first stick, he had defiance coursing through his veins, not innocence. It wasn't a mistake. The man played the part of Adam and Eve in that first mutiny against God.
When the woman saw that the tree was good for food, and that it was a delight to the eyes, and that the tree was to be desired to make one wise, she took of its fruit and ate, and she also gave some to her husband who was with her, and he ate. (Genesis 3:6)
So what happens to those who intentionally disregard God and his word?
"The person who does anything with a high hand, whether he is native or a sojourner, reviles the LORD, and that person shall be cut off from among his people. Because he has despised the word of the LORD and has broken his commandment, that person shall be utterly cut off; his iniquity shall be on him." (Numbers 15:30–31)
And the very next verse reads, "While the people of Israel were in the wilderness, they found a man gathering sticks on the Sabbath day" (Numbers 15:32). The Man with the High Hand. Sinning "with a high hand" means you know what you're doing. You know what God thinks, what he loves, what he says, and you decide you know better than him. The sin — large or small — is a middle finger to the Almighty.
The man wasn't stoned to death because he misunderstood the commandment, or the punishment. He misjudged God, and put him to the test. He waved those sticks in God's face, as it were, inviting God to prove him wrong — an ancient pride parade.
Hands Held High
Why does Moses tell this story here? Because he wanted to explain the difference between unintentionally dismissing God and intentionally opposing him. But why teach us about that here? Because at this point in their journey, Israel was a crowd of high hands — like sixty thousand at a U2 concert.
In Numbers 11, the people "complained in the hearing of the LORD about their misfortunes" (11:1), specifically about their diet (11:4–6). God brought "a very great plague" against them (11:33). In Numbers 12, Miriam and Aaron oppose God's messenger Moses (12:1), and so God gave Miriam leprosy (12:10). In Numbers 13, God sends men to spy out the promised land — the promised land — and they came back afraid, insecure, and unwilling to go in (13:31–32). The congregation threatens to stone Moses and Aaron (14:10). In Numbers 14, God condemns this generation to wander in the wilderness for forty years (14:22), and wipes out the terrified spies (14:36–37). And then Israel decides, against God's will, that they want to go into Canaan now (14:40), and so they are devastated in battle and driven back (14:45). After all of that rebellion, we come to Numbers 15, with Moses's sermon about unintentional and intentional sins, and then there's the man with the high hand. And what comes next? In Numbers 16, 250 leaders rise up against Moses (16:1–2), and are utterly destroyed by God (16:32–35).
Moses wanted to make a point about the Sabbath in Numbers 15:32–36, but more than that, he was preaching to future generations about the danger of pride — of disrespecting God, even in the smallest things, with a high hand, of thinking we know better than God. In case we were ever tempted to try and compare ourselves with the rebellious group of complainers responsible for the golden calf, and think better of ourselves for our relatively minor sins, we see the awful offense of pride in every form, even in a man alone with his sticks.
Pride Always Knows Best
The man didn't grumble out loud to Moses and Aaron (Numbers 14:2), or bring his mistress to church with him (Numbers 25:6), or build a statue to worship (Exodus 32:4). He doesn't seem to make a scene ("they found a man . . ."). But he quietly exchanged God for his house project. He chose his own work over God's word. And the offense against God was as real as any golden calf.
That's how pride works. It rejects God's wisdom. It refuses to listen, or to wait. It insists on its own terms. It listens to God with one ear while looking around for something else to see or something else to do. It can appear polite, even charming (why we might immediately sympathize with a man like this), but beneath the surface it's seething and plotting.
Pride may hide itself well, but it shows up in all kinds of places, whether with sticks, or emails, or chores at home. It might gather sticks when God says to rest, and it might leave them on the ground when God says to work. The evil is not in the doing or the not doing, but in the "high hand," in raising an arrogant hand against God — in deciding we know better than him.
That kind of pride might seem safe in small things, but pride is never safe. Do you feel the need to do a little more on your terms, rather than God's — to work more hours than he gives, to clean that room more times than needed, to always immediately move on to the next thing — not because you really need to, but because you want to? We love the warmth of being noticed and affirmed for our work. We love being in control. Some of us love getting things done just a little too much. We refuse to listen, to wait, to rest.
Faith works, but not on its own (Philippians 2:13). Not in its own strength (1 Peter 4:11). We work and rest in reliance on God — trusting his wisdom, obeying his word, battling our pride, and surrendering our way. Pride picks up sticks when God says to rest. Faith waits for the Lord, "more than watchmen for the morning" (Psalm 130:6). Faith puts on humility, for "God opposes the proud but gives grace to the humble" (1 Peter 5:5). Faith trusts in his good, wise, and loving plan, even when it isn't the plan we would have chosen for ourselves.
---
More from Desiring God
Teach Us to Pray | Featuring a stunning four-minute video of the Lord's prayer, this page has dozens of resources to strengthen your communion with God.
I Slept with My Girlfriend — Now What? | In this episode of Ask Pastor John, he counsels a dating couple who have failed sexually.
Your Wife Is an Heir of the Universe | If your wife loves Jesus, you are living with a queen of the universe, an heir of infinite glory. You should be amazed that you get to live with her.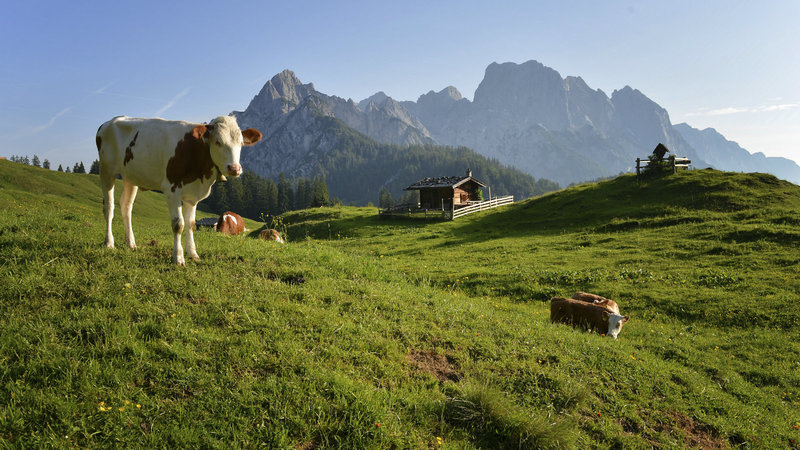 Frustrated and angry at the task in front of me, I simply wanted to throw in the towel. Working through my list of contacts and not seeing much return, the thought of giving up was appealing like never before. No one had prepared me for how difficult support raising would be.
One of the primary methods missionaries and other vocational ministers use to receive their wages is support raising. These workers enlist the financial support of local churches and individuals. This integrated partnership provides an opportunity for the body of Christ to work in tandem in order to complete his kingdom work around the world. One goes down; the other holds the rope. That image was popularized by Andrew Fuller, who held the rope for William Carey while he served in India.
Often the thought of support raising can scare a potential worker away before ministry even begins. Much like the ten spies who returned after scouting the Promised Land, a paralyzing fear can halt gospel workers from pursuing God's call on their lives.
How Anxiety Hamstrings Us
Even for those that have crossed the initial threshold, the process can be intimidating and fearful. While there are encouraging times, the moments of uncertainty and apprehension can dominate one's thoughts. Not only from personal experience, but also from my interactions with others whom are actively support raising, it can be hard to trust that God will provide for our every need, when the checks or commitments are few and far between.
This spirit of anxiety hamstrings those who are actively raising support. It also deprives the church of potential workers for the harvest field, whether locally or globally. At its worst, this debilitating fear causes us to doubt that their Father really will provide for his children. This kind of challenge can be a sobering test as to where we find our ultimate satisfaction and security.
God Provides Through Poverty, Too
Jesus' words provide us the corrective needed for those who are discouraged in support raising. Jesus puts his distressed followers at rest by saying, "Your Father knows what you need before you ask him" (Matthew 6:8). Later, he concludes his most famous teaching on prayer, "If you then, who are evil, know how to give good gifts to your children, how much more will your Father who is in heaven give good things to those who ask him!" (Matthew 7:11).
Not only does your heavenly Father know your needs, but he also desires to give good gifts to his children. He does not wish for his laborers to suffer in anxiety, worrying that they will not have the means needed to carry out the task. His desire is that his children would see him ready to satisfy their every need. He is willing and able to provide.
However, God desires much more than providing "daily bread" for us. Famously in John 6, Jesus promises to be bread for his followers. In the stressful moments of support raising, it is easy to believe that being fully funded will fully satisfy. Yet we are promised something that greatly surpasses being completely supported financially.
In feeding the multitudes, Jesus publically displayed his power over the material world. He showed the crowds in stunning fashion that he was the source of all their physical needs. Yet even more than satisfying their hungry bellies with food, he would promise to satisfy their hungry hearts with himself. When God becomes our greatest treasure, all our deepest needs for security and comfort have been met.
Hands Open Wide to God
Especially in the West, we highly value comfort, safety, and security. Leaving a salaried career for an uncertain future cuts to the core of what we value most. These treasured idols do not leave us easily. Unforeseen obstacles quickly hinder the process, making it extraordinarily difficult. Well-intentioned parents and friends may discourage you from pursuing a ministry that requires you to raise your own financial support. Fellow believers may try to harmlessly propose alternate ministry options that eliminate vulnerability and uncertainty.
It goes against everything we've been taught to love. The siren call of our world beckons us to believe the promises of the American Dream. We are told to taste and see that the world is good.
Yet when we taste and see that the Lord is good, he proves to be all-satisfying. Even better than reaching full funding, God grants us the fullness of delight in our hearts. Psalm 145:19 promises, "He fulfills the desire of those who fear him." Again in Psalm 103:5, he is the one "who satisfies you with good so that your youth is renewed like the eagle's."
Moving Beyond the Mirage
The mirage of financial security in a "real" job should not drive our vision for ministry. The glory of God in Christ Jesus should. Spirit-empowered, kingdom-minded thinking should drive the process, not the fearful angst of the flesh.
Paul says to the Philippian church, "And my God will supply every need of yours according to his riches in glory in Christ Jesus" (Philippians 4:19). God promises to deliver the things that we need to accomplish his purposes. While this does not offer an unqualified guarantee of full funding in ministry, it does offer something far greater: The gracious and generous God who owns the cattle on a thousand hills will supply all your needs (Psalm 50:10).
Navigating the troubled waters of support raising is no easy task. However, resting on the omniscience, omnipotence, and omnibenevolence of God can and will carry you through it.
---
More Recent Articles
Complete Assurance for Incomplete People | You can have assurance that you stand perfected in God's eyes not because you are perfect now, but because you are not perfect now, but are being made holy.
Six Ways God's at Work in You — At Work | Lots of people spend most of their weekdays at work, but feel far from God on the job. Here are six ways God may be subtly working in you and through you at your workplace.
Four Warnings for Your Twenties | The temptations and struggles facing twentysomethings today are surprisingly not all that different from 3,000 years ago. Here are four warnings from Moses to prove it.